A new independent film all about Walt Disney's struggles to break through in animation is debuting at Downtown Disney on August 14 entitled Walt Before Mickey. Shot just a few miles from Walt Disney World in Sanford and DeLand ,Florida stars several familiar faces that you may recognize from their previous work.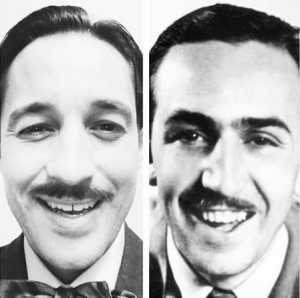 Thomas Ian Nicholas, who is probably most famous for his role in American Pie, plays a young Walt Disney.
Jon Heder, best known as Napoleon Dynamite, plays Walt's brother, Roy.
Jodie Sweeten, who is remembered for playing Stephanie on Full House, plays Charlotte Disney. Even many hardcore Disney fans don't know, Charlotte was Walt's Aunt and her husband, Robert, funded the money that started the original Disney Brothers Studio.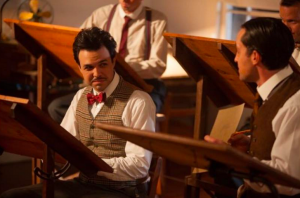 Unlike Saving Mr. Banks, Walt Before Mickey is not affiliated with the Disney company at all. The film is based on a book sharing the same name written by Timothy Susanin with a forward by Diane Disney Miller. Susanin felt that there were plenty of biographies written about Walt and his later years as the magical figure we all know and love, but not much is out there on the early days of Walt's struggle.
This independent film is currently only being distributed to Orlando and will be playing at Downtown Disney from August 14 through August 20. If demand is strong enough, it could have an extended run and could also be distributed to other theaters in other cities. They are currently taking pre-orders of the DVD at waltbeforemickey.com!